Is prayer overwhelming to you? Do you struggle with what you should say when you pray and wonder if you're even doing it right? Are you feeling inadequate in what you bring to the Lord?
Yeah, until I actually got to know God (not just know about Him), I had no idea how to pray. In fact, I used to simply say my prayers before I went to bed at night and they always started with, "Are you there, God? It's me, Tammy." (A gold star if you know where that came from!)
I often share that I've known about God my whole life. We sporadically attended church when I was younger, and after the kids were getting a little older, my husband and I knew that we really wanted to bring the boys up in church, so we found ourselves back in a wonderful church where we lived.
But even with the church services I love so much, Sunday School (as a child and adult), and several incredible Bible Studies, though I knew a lot about God, I never actually had a true relationship with Him. So my prayers only came at night before going to sleep. (Unless I was so exhausted that I fell asleep right in the middle of them!)
Can you relate?
For your convenience, this post may contain affiliate links. For more information, see our privacy and disclaimers page.
Why SHOULD YOU pray?
You may be wondering why God is calling you to pray. After all, He already knows absolutely everything about you.
I mean, truly…He knows your thoughts and what's best for you, therefore, why is it even important to spend time in prayer anyway?
Does that sound about right? I know that up until a number of years ago, I wondered the same thing.
What prayer is not
So to answer the question of why prayer is so important in your life, let's begin with what prayer is not.
It is not about asking God to take away all your pain or to help you sail through life easily. It's not about asking God to help your child's team win that oh-so-important game. And it's definitely not about asking Him to change someone in your life that is causing you heartache.
In fact, prayer is ultimately not about you at all! Gasp!
I know, I know, but hear me out. It really isn't about you. However, when you faithfully go to Him in prayer, asking for His guidance, and thanking Him for the many blessings He's given you, the rewards of having these conversations are endless. Not because you've done anything to deserve it, but because He so graciously loves you.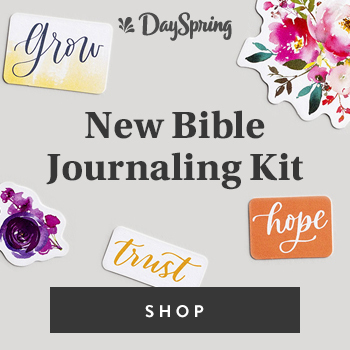 What prayer is
So then what is prayer really about? What is the purpose of prayer?
As I mentioned above, God already knows everything about you. He knows what you need and what's best for you (I don't know about you, but boy oh boy do I find great comfort in that!), therefore, it's not the reason He calls us to pray.
Rather prayer is about:
Connecting and communicating with God throughout your day. Forging a real relationship with Him.

Learning how to approach God. He wants you to understand that you can come to Him for absolutely anything and everything that is going on in your life.

An act of humility to help guide you, and teach you how to walk His path instead of your own. (This is a tough one for me, how about you?)

Starting your day bathed in His word, arming yourself with His promises and truths so that you can stand tall when the enemy throws yet one more difficulty at you.

Learning to put your complete trust in Him. God did not create you to go through this life on your own. To make all the decisions and have to worry about what the next day brings. He wants you to get into the habit of communicating with Him, relying on Him to get through each challenge, and show you that no matter how painful your circumstances are, He is preparing you for the big, beautiful reason He created you for.

Helping you to remember when you are in the pit of despair, that God is right beside you, will NEVER leave you, and will not let anything destroy you.
WHAT TO SAY WHEN YOU PRAY
Keeping in mind that prayer is about serving God and a way to communicate and forge a relationship with Him, you can now see that it does not need to be complicated. It doesn't have to be structured or scripted.
It can simply be whispering His name in the middle of the day when you begin to worry. Or a quick thank you when you are given yet another blessing throughout the day.
In fact, in Romans 8:26, we learn,
So too the [Holy] Spirit comes to our aid and bears us up in our weakness; for we do not know what prayer to offer nor how to offer it worthily as we ought, but the Spirit Himself goes to meet our supplication and pleads in our behalf with unspeakable yearnings and groanings too deep for utterance. (AMPC)
This scripture shows us that we don't have to go to Him with all the right words, spoken in an articulate way. If God responds (and He does) to The Spirit's groanings, then He will most definitely respond and welcome your prayers..no matter how you present them to The Lord.
The ACTS Prayer Model
Even though I've shown you that your prayers do not need to be structured, I understand that you may need a little help getting started (I know I did!).
To help you remember what's important to include in your prayers, you can use the popular ACTS Prayer Model. It's an acronym based on the four types of prayer, and it will help guide you, even when you're knee-deep in yet another emergency life (a.k.a. the enemy) has thrown at you.
Adoration: Give God praise and honor for who he is.
Confession: Honestly and openly discuss your transgressions with Him. Yes, He has already forgiven you, but He calls you to humble yourself before Him and acknowledge your sin. Let me tell you, my friend, there is nothing more freeing than laying your sin before Him. I know at first it is really difficult to do, but your God is a God of love and no matter what you have done, He is not and never will be mad at you.
Thanksgiving: Verbalize what you're grateful for in your life and in the world around you. For the many wonderful blessings, He's given to you throughout the day. When you begin to focus on your blessings rather than the challenges you are going through, your perspective begins to change. You'll start to see that your life isn't as bad as it seems and that even in the midst of your excruciating pain, it is possible to still have peace. Not the kind of peace that is temporary, but the everlasting peace that only comes from God Himself.
Supplication: Pray for the needs of others and yourself.
How to Pray according to the Bible
Scripture tells us,
Keep on asking, and you will receive what you ask for. Keep on seeking, and you will find. Keep on knocking, and the door will be opened to you. For everyone who asks, receives. Everyone who seeks, finds. And to everyone who knocks, the door will be opened. Matthew 7:7-8 NLT
It's important to note here that what you're asking for and how you're asking for it does matter. You can ask anything you want of God, but if you're not doing it in the spirit of His will in your life, then He's not going to carry it out.
You were created to glorify God and to point others to Him. If what you're wanting in life doesn't line up with His will, then you can darn sure bet it's not going to happen. (Ask me how I know this!) And praise God for this because so often we find ourselves asking for something only to find out later that it would not have been in our best interest after all!
I realize this may be upsetting for you to hear at first. It may sound very binding and not at all what you expected. It may seem like it's all about God and what He wants. Well, my friend, that's because it is.
The creator of your life had a specific purpose in mind when He created you. One that only you can fulfill. As long as you are asking of Him in line with His purpose for you – with the very thing He placed in your heart before you were even born – then by golly, you can ask and you will receive.
I used to think that truth was very confining and I often wondered how could it be that it has to be so one-sided. But my friend, when you begin flourishing in your relationship with God and you start living out the very reason you were created, you will begin to see your life so differently. You'll be so excited to jump out of bed every morning, to serve Him and do His work and nothing will stop you.
So ask away, and pray correctly in the name of your great creator.
prayer EXAMPLES for you
I don't know about you, but when I'm starting something new, I need some examples, so here are a few to help you get started.
"Remind me, Lord, to take a pause throughout the day. To think about you, to set my mind on you and to be refreshed by you. Carry me from strength to strength." This is one of my favorites taken from Joni Eareckson Tada and the Beyond Suffering Bible NLT:

"Lord, there is so much going on right now and I have no idea how this is going to play out. However, I know that you have a perfect plan, therefore, I do not need to know the big picture. Thank you for already taking care of it, and when it is time, I ask that you open my heart to receive the next step."

"Lord thank you for loving me unconditionally. I ask that you open my heart to your will for me. Help me to be invisible today so that you can shine through me and that others will see your light and love in me."
These are three prayers that I pray often because what I want in my life is that at the end of the day, no matter how hard it was, no matter how crazy it was, that I always point to Jesus.
And truth be told, some days I fall short and so will you. But God knows we live in a broken world and He doesn't expect perfection, He just wants us to shine as brightly as we can for Him.
Free Printable Prayer Cards
So that you are always armed with important prayers throughout your day, be sure to download our FREE Prayer Card Printable. They are blank cards that you can use to write your own prayers (or borrow my examples from above). Keep them with you so that you are equipped when the enemy tries to throw something at you again, or when you just need a little reminder to communicate with Him in your day.
These printable prayer cards can be found in our free community library.
Wrapping Up
Communication is the way to forge a real relationship with God, and it's through prayer that you can connect with Him all day long.
So remember these principals and you'll be well on your way to not just starting, but also nurturing your relationship with God.
Suit up with His armor every morning.

Ask for guidance throughout your day so that you may be a light to others.

Whisper His name every time you begin to worry, feel frightened or just when you're having a crazy day.

Thank Him for the beautiful trees and blooming flowers that He has peppered along the road on your drive to work. (Fun fact, I absolutely love trees and find myself thanking God over and over again as I'm driving around, enjoying those beauties He created for us!)

And finish your day talking with Him about what the day was like for you.
There is absolutely nothing that you have done that should stop you from going to Him. You, my friend, were created by Him, and just like any other masterpiece, your creator loves His creation, blemishes and all!
He knows every one of your weaknesses and doesn't expect you to have all the answers. (I don't know about you, but that's so incredibly freeing to me!) He already has them. When you begin connecting with Him on a regular basis, He's going to lead you exactly where you need to go.
This week I challenge you to make a point to connect with God throughout your day. Remember, it doesn't need to be formal or rehearsed. It is the conversations throughout your day that will strengthen your relationship and help you to see life through the wonderful eyes of our Lord.
Thanks for stopping by the blog today! While you're here, take a look around and be sure to say hello before you leave. If you're needing some additional prayer in your life, you can contact me here and I will humbly take them before the Lord for you.
Until next time, my friend…
pin for later
Special Note: This post may contain affiliate links. All opinions are my own. By purchasing products through these links, I may receive a small commission, however, your cost for the item does not change. Through this commission, I can continue my blog and purchase items to help in the day to day running of Footprints of Inspiration. For more information, see our privacy and disclaimer page.
Footprints of Inspiration is a participant in the Amazon Services LLC Associates Program, an affiliate advertising program designed to provide a means for sites to earn advertising fees by advertising and linking to amazon.com. Amazon and the Amazon logo are trademarks of Amazon.com, Inc. or its affiliates."
More Great Posts You May Like
Learning how to put our complete trust in God isn't easy. We say we trust God, but what we really mean is that we trust Him for what we want, when we want it. At Footprints of Inspiration we uncover who you are and why you were created; how to walk in healing through forgiveness; and how to go before the Lord with confidence. Through this journey, you'll discover that it truly is possible to experience peace, even in the hardest times in your life.
Tammy Rotzoll is the founder and owner of Footprints of Inspiration and podcast host at A Faithful God Podcast (which can be found on your favorite podcast player). She lives in Virginia with her husband and together they're learning how to navigate their fun, new adventure as empty nesters.
Join Tammy and the FOI community and discover the freedom that comes from saying, "Heck yeah, God! I'm all in!"